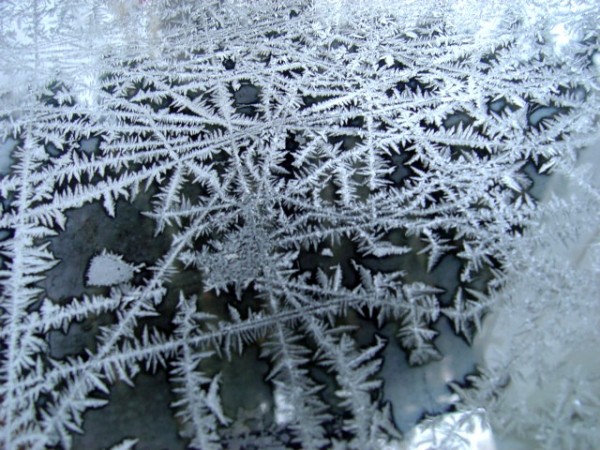 "No one can come to me unless the Father who sent me draws him, and I will raise him up at the last day" (John 6:44).
This verse became very personal for me one winter, shortly after I had given my life to Jesus. Clara, an older woman in my church, revealed that she had been praying for me daily for over two years. She didn't really know me, but she knew that I needed to give my heart to Christ. The significance of that moment didn't hit me until I came face to face with John 6:44. Had God been drawing me while I was too busy to hear or pay attention? I could truthfully say that I had never known any other person who was interceding on my behalf. It made me ask, "What if she hadn't been praying for me?"  I believe that Clara's prayers allowed my heart to be open to the voice of the Holy Spirit. Because she cried out to God for my soul, I now have everlasting life. God was patiently wooing me, but in my ignorance and pride, I already believed I was going to heaven because I was a "good person."  Clara prayed that I would bow my knee before the King of Kings. As she did battle on my behalf, I began to soften my will before God, responding to His call to make His Son my Lord and Savior.
As God's people have gotten serious about the need to pray for the lost, unreached peoples all over the planet are responding to Him. Even in nations where missionaries are not tolerated, people are having dreams and visions of Jesus. How is this possible apart from the Spirit of God drawing them to Himself in response to the prayers of God's people? Consider how many people are lost to the prince of darkness because no one has prayed that their lives would respond to a beckoning Father? I have no doubt that prayer is the front line strategy for missions. We may never know until heaven how many lives have been opened to receive Christ because of our prayers.
Spirit of the Living God, break my heart for lost people! Touch me in the deepest places of my soul with longing to be continually aware of those around me, and those around the world who have yet to come to You. Give me a burden to pray for their hearts to be opened so that they might respond as You draw them to Yourself. May I never make an assumption that someone else will pray when You have placed a person, a people group or a nation upon my heart. Use me, Father, to be the conduit that allows lost people to be drawn by You and to You.
–Adapted from Revolution on Our Knees: 30 Days of Prayer for Neighbors and Nations by David and Kim Butts
Prayer Points
Praise God as the source of every thing that is good, holy, just, and beautiful. Thank God for inviting you to remain in him, as a branch remains in the vine, so that you too can produce fruit that is good and holy (Jn. 15:7-8). Confess your failure to "remain in" Jesus, to find your fullness and your satisfaction in him. Be specific about the things that crowd out your desire to abide in him. Commit yourself to finding your fullness in Jesus during this day. Ask him to show you that apart from him you can do nothing (15:5).
Pray that the spiritual leaders of your church will see their need to be abiding daily in Jesus and his Word, constantly in prayer, and completely dependent on him for their ministry.
Prayer Pointer
"Arguments never settle things, but prayer changes things." —Anonymous
–Prayer Points taken from Patterns for Prayer by Alvin VanderGriend
Revolution on Our Knees: 30 Days of Prayer for Neighbors and Nations by David and Kim Butts, is available at prayershop.org.  Use the code CONPSP3 at checkout to receive an additional 10% discount on the book.