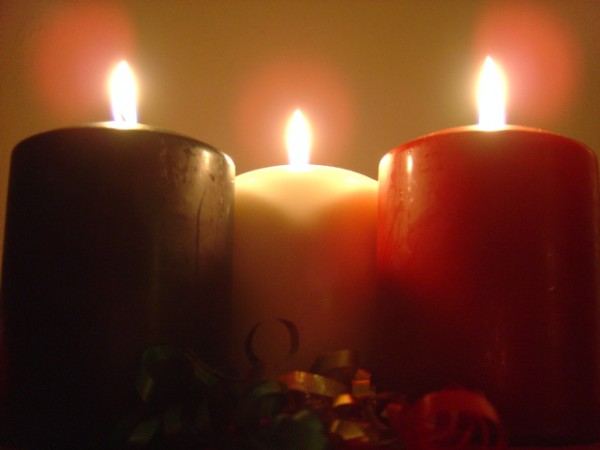 Galatians 5:19–21 clearly states the deeds of the flesh: "Immorality, impurity, sensuality, idolatry, sorcery, enmities, strife, jealously, outbursts of anger, disputes, dissensions, factions, envying, drunkenness, carousing, and things like these." Many of these deeds are being cast out of Christians as demons. The Christian will never know victory over these deeds, however, until he owns up to his own responsibility for such deeds. Immorality and impurity are choices that people make. Satan is ultimately the seducer; however, the Christian is the one who makes the choice. He either chooses to yield to the Holy Spirit and crucify the lusts of the flesh, or he chooses to yield to the deeds of the flesh. He will have to make that choice as long as he dwells in his mortal body on this sin-cursed earth.
PLEASE CONSIDER A YEAR END GIFT: If you have been blessed, please Click here to give a tax-deductible gift to Harvest Prayer Ministries so that we can keep these devotions coming free of charge to all who wish to receive them. Choose "Connection Daily Devotions" in the drop down box. Thank you for prayerfully considering a gift!
That is why prayer is vitally important. Prayer enables the Christian to put on the whole armor of God and make no room for the deeds of the flesh. Prayer enables the believer to prepare for the battle that will take place as he goes into a world that is contrary to the nature of God. Prayer brings the follower of Christ under the leadership of the Holy Spirit. And prayer gives him confidence in the truth of the apostle Paul's statement, "Walk by the Spirit, and you will not carry out the desire of the flesh" (Galatians 5:16).
Abba Father, my spirit is weak and the desires of my flesh often get the best of me. Forgive me for my weaknesses and fill me with the strength of your Son, Jesus Christ, who was tempted but did not fall into sin. Help me to continually choose to crucify my selfish desires and to keep my eyes fixed upon the purity and holiness of Your heart.
–Adapted from The Prayer Factor by Sammy Tippit. This book is available at prayershop.org. Use the code CONPSP3 at checkout to receive an additional 10% discount.
 Prayer Points
Praise Jesus for the depth of his redeeming love, which sent him to the cross for you (Gal. 2:20). Thank him for dying on your behalf. Confess any lack of love you feel toward a brother or sister. Commit yourself to remaining in Jesus' love by keeping his commandments (Jn. 15:10). Ask God to show his love to you in new ways today.
Ask that the redeeming love of God will come gently to an unsaved person you know. Ask God to reveal a glimpse of his unconditional love through you.
Prayer Pointer
"Nothing lies beyond the reach of prayer except that which lies beyond the will of God." —Anonymous
–Prayer Points taken from Patterns for Prayer by Alvin VanderGriend. This book is available at prayershop.org. Use the code CONPSP3 at checkout to receive an additional 10% discount.
NEED A NEW PRAYER JOURNAL FOR THE NEW YEAR? CLICK HERE TO SEE ONE OF OUR FAVORITES!
**The dollars you spend on our resources help Harvest Prayer Ministries to train churches to become houses of prayer for all nations! Visit our online PrayerShop! You will find many valuable resources on prayer to help you, your family and your church!
Connection (Devotions for Everyday Life) © 2016 is published daily by Harvest Prayer Ministries. Subscribe here.