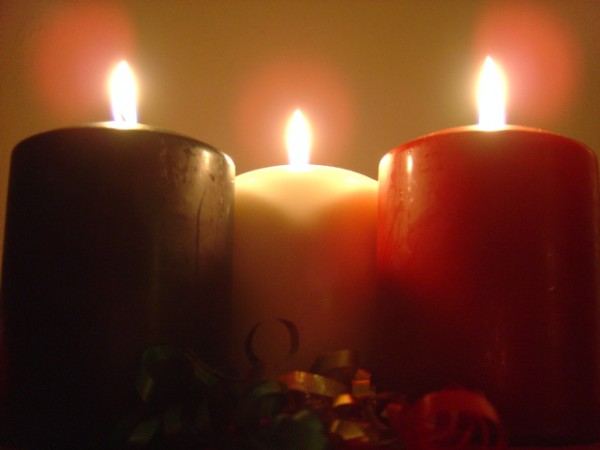 "And the devil that deceived them was cast into the lake of fire and brimstone, where the beast and the false prophet are, and shall be tormented day and night forever and ever" (Revelation 12:10).
Alan Redpath gives a concise paraphrase of the meaning of the phrase "lead us not into temptation." He writes, "It is the one negative petition in the family prayer; it is the one thing we dread more than anything else. I could paraphrase it this way as I often do as I seek the Lord myself: 'Lord, I am weak, and I would avoid every temptation of the devil if I could. I do not ask to be exempt from trial, because that would not be good for me, but Lord, if today there is to be put in my path an inducement to sin, Lord Jesus, then lead me through. Take my hand, and keep me near to You, Lord Jesus. I don't ask to be free from the furnace of testing, but, O God, I desperately need Your presence through the fire.'"
Temptation will always confront us, and we must understand two truths about it if we are to experience victory. First, temptation is not sin, but it is an inducement to sin. How we respond is important. We can yield to the inducement, or we can yield to the leadership of the Holy Spirit. Second, it is important to understand the source of temptation and the means by which it attempts to induce us. God does not tempt His children to sin. Satan is the tempter, the source of evil. Satan uses the world and the flesh to tempt the follower of Jesus. We must never forget, however, that Satan is a defeated foe.
Almighty God, You have defeated the enemy once and for all on the cross! Please don't let me forget that You have given me everything I need to resist the temptation of the evil one, and that You are my strength in the midst of weakness! May Your presence be near as I stand firmly clothed in Your spiritual armor, ready to do battle against the schemes of the one who would do me harm every day of my life apart from Your grace, mercy and unconditional love!
–Adapted from The Prayer Factor by Sammy Tippit. This book is available at prayershop.org. Use the code CONPSP3 at checkout to receive an additional 10% discount.
 Prayer Points
As you praise God today, focus on his great mercy (Ps. 108:4). Thank him for taking delight in surrounding you with his mercy (Mic. 7:18). Confess that in the busyness of life you sometimes forget his mercy to you. Commit yourself to extending that same kind of loving mercy to others who are in need. Ask God to grant you his peace and fellowship as you live for him this day.
Pray that your church will also extend God's mercy to the needy and impoverished members of your community. Ask that God will open eyes to see opportunities for service.
–Prayer Points taken from Patterns for Prayer by Alvin VanderGriend.  This book is available at prayershop.org. Use the code CONPSP3 at checkout to receive an additional 10% discount.
CHRISTMAS GIFT IDEA FOR FAMILIES: The Prayer Saturated Family: How to Change the Atmosphere of Your Home through Prayer by Cheryl Sacks, author of The Prayer Saturated Church.
 **The dollars you spend on our resources help Harvest Prayer Ministries to train churches to become houses of prayer for all nations! Visit our online PrayerShop! You will find many valuable resources on prayer to help you, your family and your church!
Connection (Devotions for Everyday Life) © 2016 is published daily by Harvest Prayer Ministries. Subscribe here.