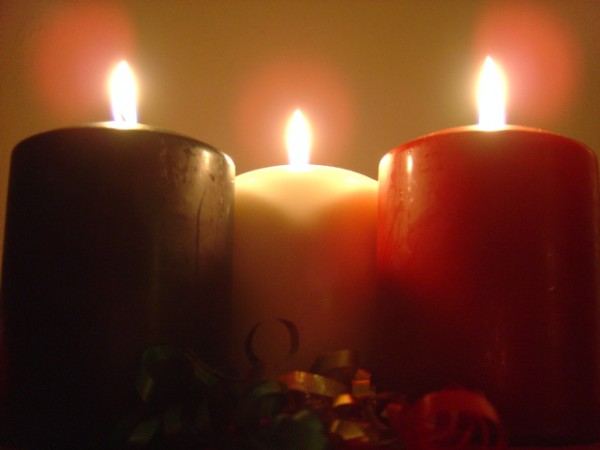 One amazing fact we learn from the spiritual lives of men and women through the ages is that none experience our Father in exactly the same way. Same Mentor, but different experiences of Him. Like the blind men discovering the elephant, our limited experiences are not the whole story. There can be no "one size fits all" formula for spiritual fitness. No straitjacket spirituality. Just a simple commitment to a relationship with Him. A relationship that is not only different with each of His children, but one that must also shift as we journey through the stages of life.
The devotional life of a child will not sustain a teenager. Nor that of a teenager, a young adult. Nor that of a young adult, a mature adult. We are committed to a relationship that must grow as we mature. Like children learning to walk. As soon as we take our first small steps, our parent moves away from us. Instead of hugs, we experience distance. This is our reward for learning? A bigger challenge? We then learn several new steps. And the parent moves again. And again. Throughout the dance we call life.
PLEASE CONSIDER A YEAR END GIFT: If you have been blessed, please Click here to give a tax-deductible gift to Harvest Prayer Ministries so that we can keep these devotions coming free of charge to all who wish to receive them. Choose "Connection Daily Devotions" in the drop down box. Thank you for prayerfully considering a gift!
The Christian believers who self-destruct along the way are often not committed to such a growing, dynamic relationship with Him. They either want to cling to past experiences, imitate the relationship of others, or slide down the undemanding path of non-growth. But, authentic relationship moves us. Even when just "muddling through" the dark nights, depressed days, changing times and unexplainable events. Remaining in Him, whether tempted by success or tested by adversity. He tabernacles among us. And, when He is ready, the cloud rises above the camp. We must move to remain with Him.
Lord God, You created me to have relationship with You, and my desire is to continually grow and mature. Help me to be willing to be stretched and molded, even when the process is uncomfortable or difficult.  Thank You for making Your home with me, and for loving me even when I am unlovely and filled with my own self.  Day by day, draw me closer, and teach my spirit the divine secrets of Your grace-filled kingdom.
–Adapted from Giving Ourselves to Prayer: An Acts 6:4 Primer for Ministry (Chapter 40, Abiding Prayer by Tony Twist). This book is available at prayershop.org. Use the code CONPSP3 at checkout to receive an additional 10% discount.
Prayer Points
Praise God as the one who speaks "in your language." Give thanks for God's ongoing communication with you through his Word. Confess the fact that sometimes God speaks, but you disobediently choose not to listen. Commit yourself to the active obedience of young Samuel, who said, "Speak, for your servant is listening" (1 Sam. 3:10). Ask God to give you ears to hear his message.
Pray that those close to you will also have the desire to listen to God and to obey his Word.
Prayer Pointer
"An hour of prayer at the beginning of the [council] meeting actually shortens the overall meeting time by bringing a greater spirit of unity, by emphasizing spiritual priorities, and by opening people's hearts to the Spirit's guidance." —Anonymous
–Prayer Points taken from Patterns for Prayer by Alvin VanderGriend. This book is available at prayershop.org. Use the code CONPSP3 at checkout to receive an additional 10% discount.
CHRISTMAS IDEA: December is here! Sometimes, in the rush of the Christmas season, we do not always focus our thoughts, our hearts and our minds on Christ, the very reason we celebrate. As your family begins to look toward the celebration of the birth of Christ (the first advent–coming), take time each day to focus on the One we long to see face to face. Set apart a time of prayer together to anticipate and await with delight the coming of the Christ Child–God's own Son! Don't allow Him to get lost in the shuffle of activity– even as you physically prepare to celebrate. You can engage these at any time; however, they are set up for December 1 – 31.  Click here for the prayer guide!
**The dollars you spend on our resources help Harvest Prayer Ministries to train churches to become houses of prayer for all nations! Visit our online PrayerShop! You will find many valuable resources on prayer to help you, your family and your church!
Connection (Devotions for Everyday Life) © 2016 is published daily by Harvest Prayer Ministries. Subscribe here.