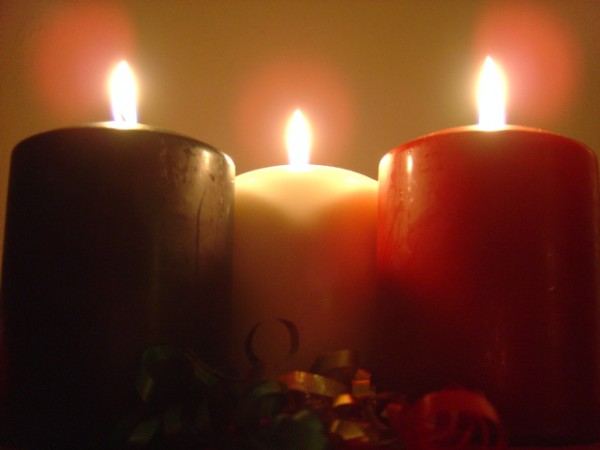 "Abide in Me, and I in you. As the branch can not bear fruit of itself, unless it abides in the vine, neither can you, unless you abide in Me" (John 15:4).
I have discovered that abiding prayer is a journey together. Like the two who trudged the weary path toward a place they called home. Downcast, they told their tale to a traveler who fell in step. A friend had been murdered. A good man, stricken down in his prime. His destroyed potential, a tragic loss to many, left behind a crushing grief. They, like many of us, trudged onward toward the night.
Their heavy hearts wept for hope aborted. Their burdened spirits found no relief. Their sagging faith explored the bottom. The traveler spoke, but preoccupations kept him distant. He was present but they were not. They wanted to hear His words of consolation. The best they could do was invite Him into the place they called home. And to their humble table. Then, He blessed their bread. His grace, fitting and good, touched their hearts. Their downcast hearts finally looked upward. And, they beheld Him for the first time.
PLEASE CONSIDER A YEAR END GIFT: If you have been blessed, please Click here to give a tax-deductible gift to Harvest Prayer Ministries so that we can keep these devotions coming free of charge to all who wish to receive them. Choose "Connection Daily Devotions" in the drop down box. Thank you for prayerfully considering a gift!
In His grace, the dikes protecting their fragile spirits crumbled. In flooded a healing torrent. And they rushed back to the path. This time, however, the journey was brighter. They saw better. Even the darkness could not dim their spirits. Their soaring spirits hastened them forward. Faith lifted them to live in scorn of consequences. They sought community. They needed a place with others to joyfully confess the good news: "The Lord is risen indeed, and has appeared to Simon" (Lk. 24:34).
Even with dust from the Emmaus path on our exhausted feet, we can welcome His good blessing. In His grace, He will resurrect our lives. The weary trudge then becomes a majestic march toward community. This is Abiding Prayer. Passive? At times. Active? At times. Relational? Always!
Lord Jesus, how blessed I feel that Your Presence is continually within me. No matter what path I journey down, whether I am filled with joy or in a deep valley of sorrow, You are there. Sometimes my own inability to know and recognize You in the midst of my circumstances keeps me from the peace You desire to give me even when life is raging around me. Thank You for a community of believers who are there to remind me of Your goodness and Presence. As my heart abides in You, may I be able to encourage and uplift those who need to remember that You are walking the road with them as others have encouraged me.
–Adapted from Giving Ourselves to Prayer: An Acts 6:4 Primer for Ministry (Chapter 40, Abiding Prayer by Tony Twist). This book is available at prayershop.org. Use the code CONPSP3 at checkout to receive an additional 10% discount.
Prayer Points
Praise God, who is a refuge for the poor and needy (Isa.25:4). Thank him for caring about those who are in desperate circumstances. Confess times when you have not shown compassion to the needy. Commit yourself to serving others in new and stretching ways. Ask God to provide those opportunities for you.
Ask God to anoint the fellowship in your congregation with the Holy Spirit. Pray that any friction between members will be addressed and healed. Pray that newcomers will find a refuge in your congregation.
–Prayer Points taken from Patterns for Prayer by Alvin VanderGriend. This book is available at prayershop.org. Use the code CONPSP3 at checkout to receive an additional 10% discount.
CHRISTMAS IDEA: December is here! Sometimes, in the rush of the Christmas season, we do not always focus our thoughts, our hearts and our minds on Christ, the very reason we celebrate. As your family begins to look toward the celebration of the birth of Christ (the first advent–coming), take time each day to focus on the One we long to see face to face. Set apart a time of prayer together to anticipate and await with delight the coming of the Christ Child–God's own Son! Don't allow Him to get lost in the shuffle of activity– even as you physically prepare to celebrate. You can engage these at any time; however, they are set up for December 1 – 31.  Click here for the prayer guide!
**The dollars you spend on our resources help Harvest Prayer Ministries to train churches to become houses of prayer for all nations! Visit our online PrayerShop! You will find many valuable resources on prayer to help you, your family and your church!
Connection (Devotions for Everyday Life) © 2016 is published daily by Harvest Prayer Ministries. Subscribe here.